Unite Marquee
SATURDAY 16 July
11-1
Birmingham Clarion Singers
performing a rendition of Rob Harper's Asbestos Song. Focus on members' services, including the work of Unite's legal team in support of Thompsons Personal Injury Unit and asbestosis mesothelioma as an example
1.05-2
The migrant workers' story — the rise and fall of the Gangmasters' Licensing Authority
Chair Amanda Campbell Unite Landworker Editor; Emiliano Mellino investigative journalist; Chris Kaufman ex-Unite national officer; Kristjan Bragason EFFAT
2.45-4
Climate Change and Food Production
Chair Amanda Campbell Unite Landworker Editor; Bev Clarkson Unite national officer; Steve Leniec Unite agri sector chair and farm worker; John Burbidge Unite rural campaigner and farm worker; Gareth Lowe Unite regional officer and Sue Longley IUF general secretary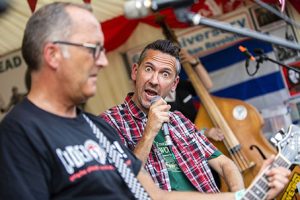 5.00
The Skimmity Hitchers
The self-styled 'denizens of Dorset and weirdos of the West Country' with songs dedicated to cider drinkers and badgers everywhere. Bring your badger suits and dancing shoes.
SUNDAY 17 July
The South West regional team and RAAW delegation answer queries on membership, services and support
10-11
The real story of country life: rural deprivation and the workers' fight for change. 
Chair TBC John Burbidge and Ivan Monckton Unite rural campaigners and Steve Preddy Unite regional secretary