MUSIC
BatsFeet – Sunday 12.20 – Martyrs' Marquee
A crypto-social ukeabilly protest folk goth collective from Worthing. We like otters
Birmingham Clarion Singers – Saturday morning – Unite Tent
Will perform a rendition of Rob Harper's 'Asbestos Song'.
A US artist that performed for the online festival in 2021 and we are delighted she will be with us in person. Carsie Blanton writes anthems for a world worth saving. Inspired by artists including Nina Simone and John Prine, Carsie delivers every song with an equal dose of moxie and mischief, bringing her audience together in joyful celebration of everything worth fighting for.

El Borez – Friday afternoon – open mic stage
EL Borez belongs to a community of musicians and creative souls based in Portland, Dorset. Only leaving the island in times of disaster and necessity, most El Borez performances are conducted at a walking distance from the rhythm guitarist's house. Recording and performing for several years the collective have achieved a continuity of creativity, at odds with their innate laziness. El Borez's latest (self titled) album was written in the midst of lockdown 2021 and, perhaps inevitably, it does contain oblique reference to that period in time alongside other rum, speculative tomfooleries.
https://www.youtube.com/channel/UClzCbmH4OIBm0A8Idc-syzw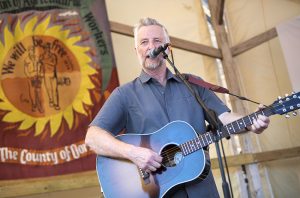 Sunday 16.45 – Main Stage
Billy has been on the road again recently with a great new album that reflects on the impact of lockdown and the importance of solidarity. He jumped at the chance to return to the Main Stage to see old friends and new at this year's Tolpuddle Martyrs Festival.
Friday evening 22.45 – Martyrs' Marquee
Music that makes you want to dance your arse off.

Sunday 13.00 – Martyrs' Marquee
A multi-instrumentalist from Bristol Holly Carter specialises in fingerstyle guitar and pedal steel. Her style comes from a musical upbringing steeped in the pioneers of folk and Americana.

Corky
Sunday 11.00 – Martyrs' Marquee
Scrumpy and Western rap from the world's greatest agricultural hip-hop artist. Songs from the West Country Nation about cider, cheese, the farmgate price of milk, rural poverty, the housing crisis and skittles.

Jonah Corren – Friday afternoon – open mic stage
Hailing from West Dorset, Jonah Corren is a folk singer-songwriter and poet. Created from the catalyst of relocating to Birmingham for university, his debut EP Dreaming and Petty Crime earned comparisons to Nick Drake, Elliot Smith and Joni Mitchell. His spoken word single 'Borderlines', created with rapper and multi-instrumentalist Rowan Sawday and funded by BBC New Creatives, is an interrogation of Corren's own nostalgia, and an exploration of the rift between countryside and city.

Sunday 11.40 – Martyrs' Marquee
Rapper, poet, educator and events producer from London, Craft-D now lives in Bristol. His debut single Letter to Corbyn reached #1 in the iTunes UK Hip-Hop chart, amassing hundreds of thousands of views across social media and entered in the official UK Downloads Chart. He is the UK Battle Rap Champion on Don't Flop, a title he won in 2019 and successfully defended in late 2021.

Saturday – Martyrs' Marquee
Best known as the lead singer of The Bodysnatchers, who were signed to the 2 Tone record label.  An in-demand DJ, Rhoda is sure to bring her eclectic musical taste, with a sprinkling of the unexpected, to Tolpuddle.

Friday evening 21.35 – Martyrs' Marquee
"Quite simply the band were excellent. Distinctive and innovative alternative folk produced at full throttle by a tight unit who know how to play their instruments and work an audience. If you get the chance go see the band as it is well worth it." – Bob Ford Wessex Folk Festival.
Dorset Red – Friday evening 19.00 – Martyrs' Marquee
A broad collection of socialist and progressive-inspired people singing songs of social and political protest.
DJ sessions – Friday from about 19.00 – Fringe Tent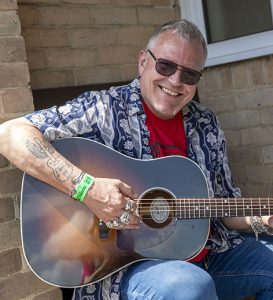 Sunday MC – Main Stage
Widely recognised as one of the finest songwriters working in the UK today, Robb has been a feature of the Tolpuddle Festival for many years and hosts the Main Stage with his sharp wit and powerful songs.

Hannah Johns and Davey Malone
Sunday 15.45 – Martyrs' Marquee
Davey Malone and Hannah Johns blend modern and trad folk. Playing a mixture of self-penned material and choice covers with humorous undertones and a hint of punk sensibilities.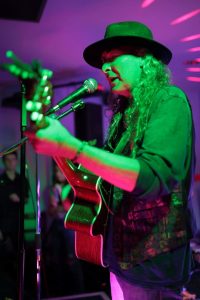 Kipper
Friday 15:45 – open mic stage
Kipper is a singer-songwriter from Wales who has made a home in Dorset. He writes songs about life experiences, songs that mean something and the occasional other. He considers himself as an energetic songwriter, very influenced by Woody Guthrie!

The Leylines – Sunday 11.00 – Main Stage
A West Country based group with a genre-defying, violin and guitar driven sound that ranges from folk and indie to full blown festival rock. Music that isn't quite folk, sort of punk but 100% heart-pounding revelry. This unique sound, with lyrics ranging from social issues, life on the road and partying with friends, launched the band into the heart of the UK live music community and made them firm favourites of the festival circuit.

Friday evening 20.30 – Martyrs' Marquee
American protest singer, Crys Matthews recorded a special performance for the 2021 online Festival. She was so taken with the Tolpuddle story and the festival she was determined to come over in person. Hailed as the next Woody Guthrie, she is among the brightest stars of the new generation of social justice music-makers.

Friday evening 19.45 – Martyrs' Marquee
With an original fusion of Brazilian/Latin and Balkan, Theo Mizú and Banda is taking the public to an upbeat journey around the world of music. They've been elected the 'Best Street Music Band in São Paulo'  - Brazil, have made the crowd dance in over 30 gigs around the UK in 2019 and are coming back for an even better season! 
Tolpuddle unplugged – Saturday about 19.00 – Fringe Tent
Cosmic Ninja – Saturday evening – Martyrs' Marquee
Cosmic Ninja are a queer-fronted, four-piece band who never fail to leave an impression with their fusion of rock, alternative and electronic sounds. A hard-core, anti-establishment blast that will go down a storm.

Ngaio and the Ngostics – Sunday 11.55 – Main Stage
Ngaio's performance inside the small Tolpuddle Martyrs Museum for the online festival in 2021 was stunning and we just had to have her back, this time with her band. A versatile artist, known for her bass-heavy DJ sets to her powerhouse vocal range, intricate jazz harmonies, African percussion and truth-laden spoken word. Ngaio confronts the politics of black bodies, whilst poetically unravelling her mixed-race identity. She challenges historical notions of what it means to be a black woman.
Open Mic – Saturday afternoon – put your name on the board and do your thing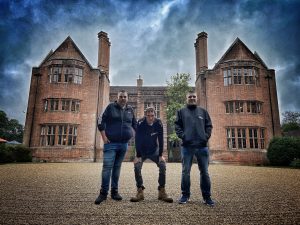 Sunday 15.45 – Main Stage
The songs won't make much sense to the average person. Peat and Diesel will take you on a journey to the heart of the Western Isles, where #peatlemania was born.

Danielle Sharp – Friday afternoon – open mic stage
Recently described as 'Wonderfully talented, witty and gifted', Danielle Sharp is a Dorset born, Bristol based Pop Folk singer/songwriter, writing original material about love, life, Donald Trump and everything in-between. Praised for her 'acerbic, erudite wit, warmth, charm and humour' she shares 'her bang-up-to-the-minute take on contemporary life, what really gets-her-goat and how to respond to it all. Fine lyrics delivered perfectly'.
She has written and recorded music for independent theatre and film, and has been a featured musician for Somerset Live, BBC Somerset and Sofar Sounds Frome, Bath, Belfast and Glasgow.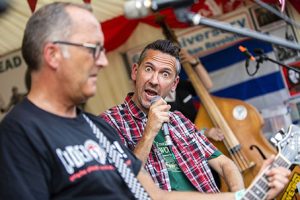 The self-styled 'denizens of Dorset and weirdos of the West Country' with songs dedicated to cider drinkers and badgers everywhere. Bring your badger suits and dancing shoes.

Shannon White – Friday afternoon – open mic stage
Shannon White is a upcoming folk punk singer from Poole. Shannon has been a solo musician gigging around Dorset for about three years, playing lots of festivals and bars. Trying to win people's hearts with her political-fuelled songs and singing about what is important to her. She has supported lots of people in the past like Black Water County and Sinful Maggie. Her favourite artists include Bob Dylan, Billy Bragg, Joe Strummer and many more. Shannon is also getting ready with new songs to record a EP in 2022.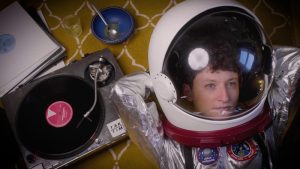 Saturday evening 19.00 – Martyrs' Marquee
Former frontman of The RPM's Jack has come a long way since playing his first gig at a youth festival in Dorchester with Teenage Wasteland. Now based in Brighton and signing songs that mix emotionality with a bit of social commentary Jack is coming home to Dorset to showcase his latest