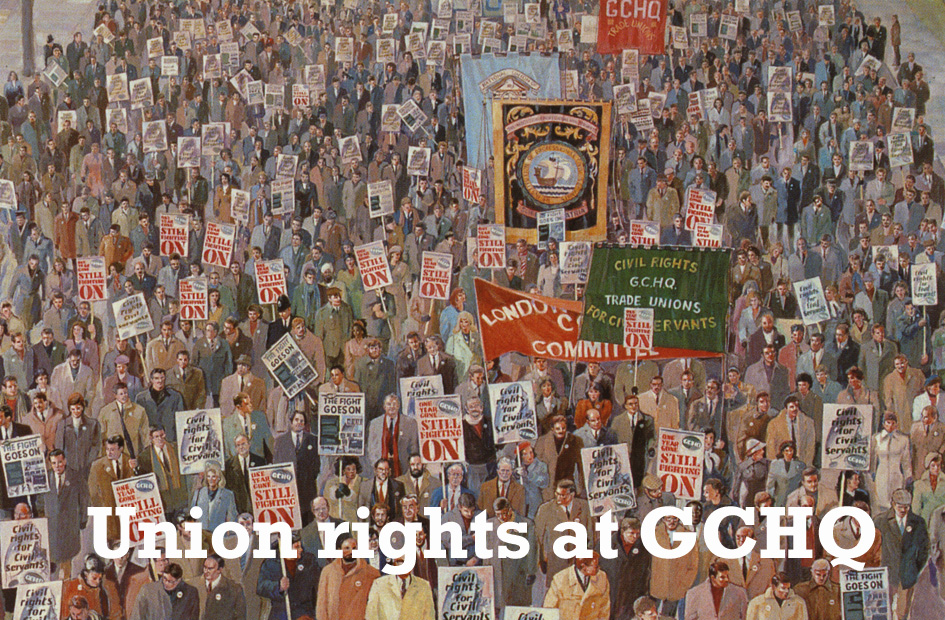 On 25th January 1984, the Conservative Foreign Secretary, announced that trade unions would be banned from the Government Communication Headquarters (GCHQ). The trade union movement was outraged. The community of Cheltenham, where thousands of  people depended upon the base for work, was shocked.
The decision marked the start of one of the most intensive campaigns ever mounted by the trade union movement. The TUC called a Day of Action on 28th February. Hundreds of thousands joined in the protest at this denial of basic rights.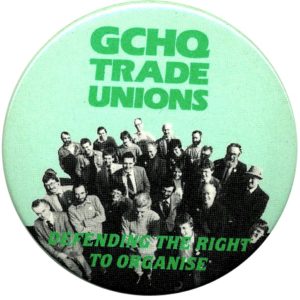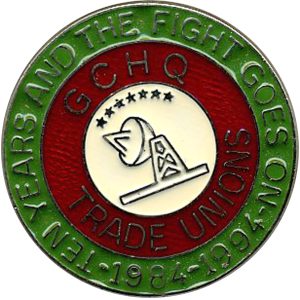 The ban demonstrated the prejudice against trade unionism held by the Thatcher Government. It was condemned around the world and each January, on the anniversary of the ban, thousands marched through the Cotswold town to demand the restoration of union rights. Cheltenham voters let the Tories know what they thought at the next General Election when the safe Tory seat returned Nigel Jones for the Liberal-Democrats.
Fourteen trade union members inside GCHQ refused to be bullied into giving up their rights. They rejected the £1,000 bribe and continued to defy the ban and were sacked. Led by their chair, Mike Grindley, they took their fight to the courts, the International Labour Organisation and campaign meetings around the world.
The civil service unions stood by their members financially and made sure that the protest gathered momentum. Soon after the 1997 General Election Robin Cook, the new Labour Foreign Secretary honoured their pledge to restore trade union rights. The sacked workers were offered their jobs back and compensation. A victory rally was held and many celebrated as the members went back to work.