The Tolpuddle Martyrs are featured or have inspired a number of trade union banners.
The Dorset National Union of Agricultural Workers banners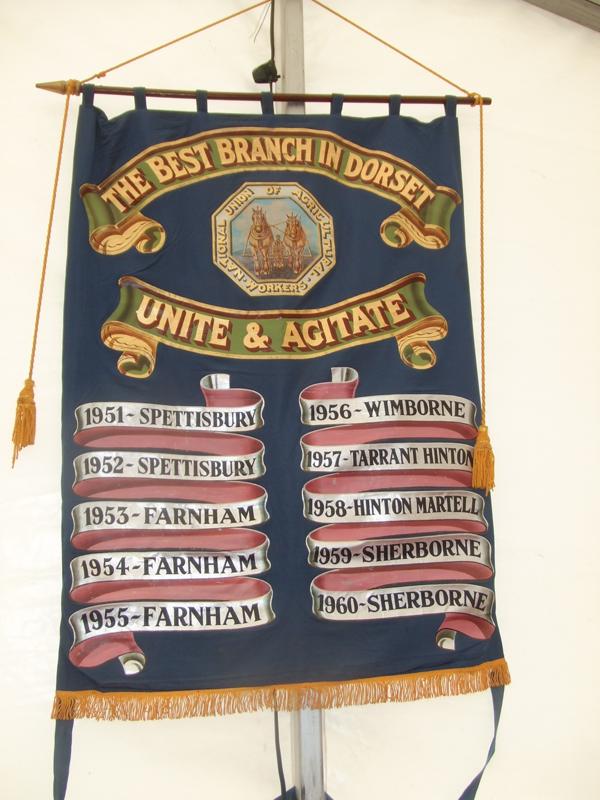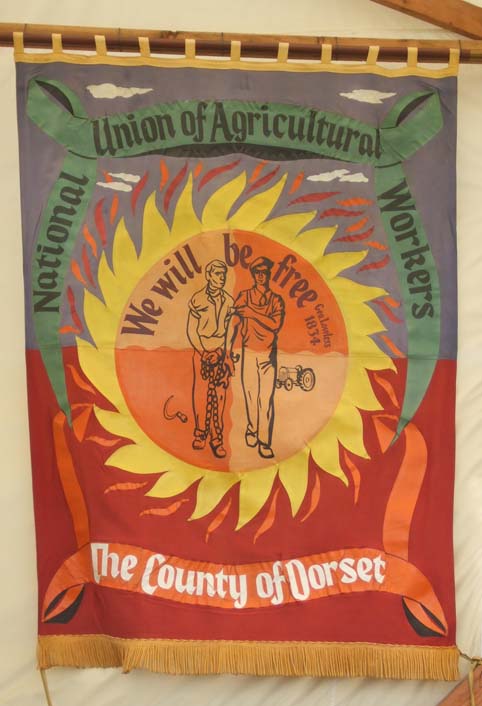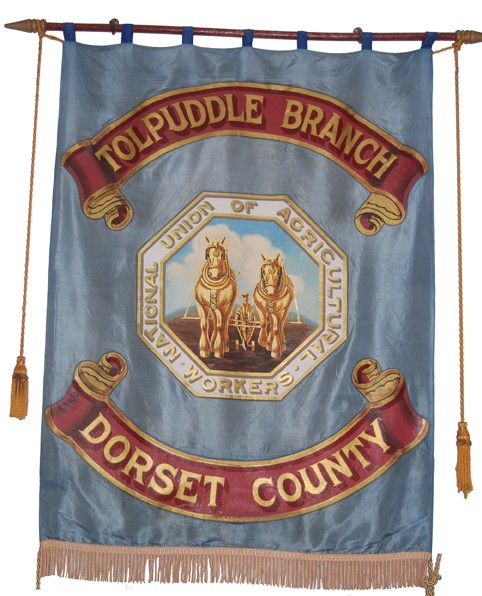 Unite Tolpuddle banner
Made by Ed Hall for the 2010 Festival.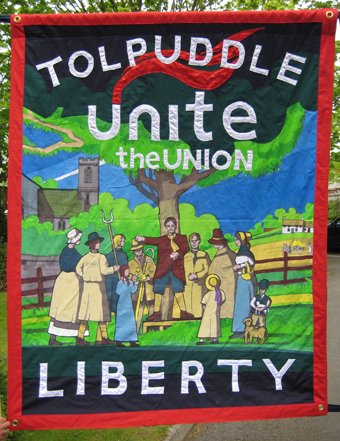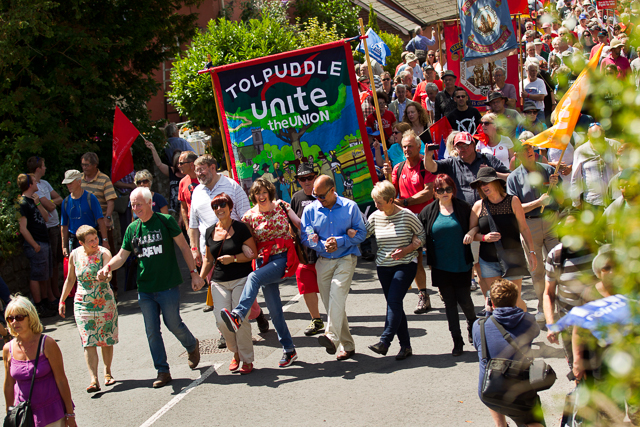 Hammett Family banners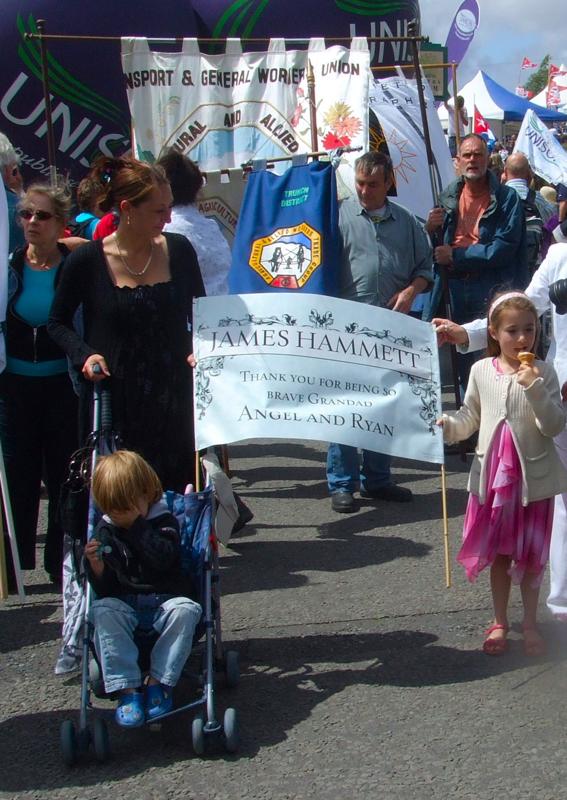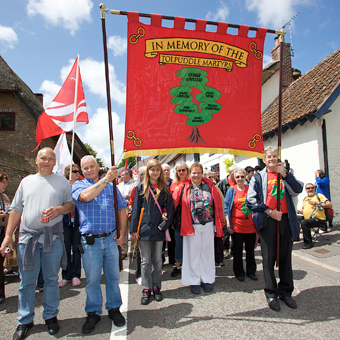 A display made for the centenary celebrations in 1984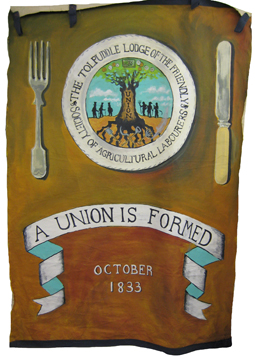 USDAW Southern District banner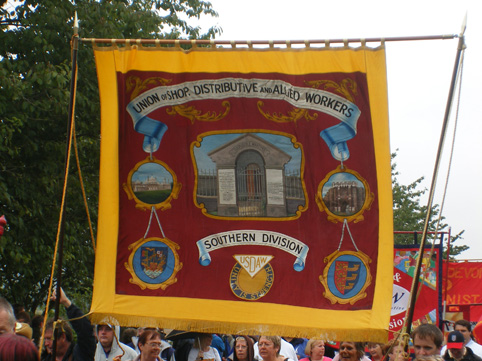 RMT Dorset banner
Made by Ed Hall.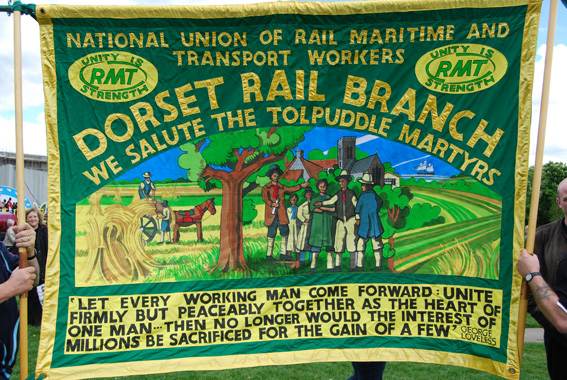 Islington Trades Union Council banner
Features the demonstration from Copenhagen Fields that called for the release of the Tolpuddle Martyrs. Another great design from Ed Hall.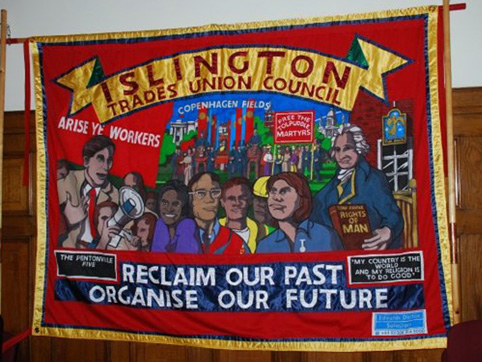 UNISON banners and flags in 2009