The Festival kicks off midday on Friday as campers arrive in Tolpuddle to experience a weekend for supporters of the labour movement.
---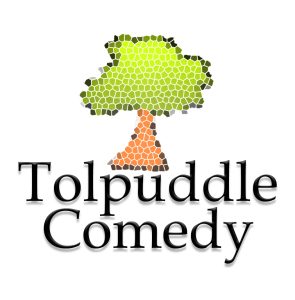 Tolpuddle Comedy
1930 – 2200 
Located in the Tolpuddle Village Hall, this exciting programme of radical comedy is unafraid to take on the political issues we are facing today. Doors open from 7.00pm
 

Jon Matthews is a cutting and insightful comedian, known for "punchlines you can feel smart for getting" (Chortle). His unique brand of dry, political and nerdy humour combined with a self-deprecating streak are delivered in a warm and crowd-pleasing manner. Tackling subjects as diverse as science, family, politics, religion and class, Jon has generated much mirth wherever he has travelled.

Jon regularly MCs, opens or closes a wide variety of comedy nights, including nerdy and politically themed shows, small-town gigs, pro shows and pop up comedy events. His debut hour show, Talk Nerdy To Me, won a 'best show' award at Nottingham Comedy Festival in November 2022.

Don Biswas is one of the gems of the circuit. A politically charged gag merchant who likes to cover a wide range of subjects including his Asian upbringing, his neurodiversity as someone with dyspraxia, ADHD, and ASD and even the most important of topics.. conspiracy theories. Don has gained huge admiration off all corners of the circuit.

His debut Edinburgh show Left-Wing Conspiracy Theorist With Dyspraxia in 2017 was critically acclaimed and led to numerous appearances on the BBC's Asian Network.
His unique style has seen him support John Williams on tour, perform in the USA (Silicon Valley & New York) & Switzerland.

 

Chelsea Birkby regularly performs her smart, silly and open-hearted stand-up at the UK's top comedy clubs and has been invited to perform in New York and Paris. She was a finalist and runner-up in several prestigious comedy competitions. She was tour support for Helen Bauer and Fern Brady.

Chelsea's highly-acclaimed debut comedy hour (10 x 4.5 and 4-star reviews) won Best Debut (Amused Moose Awards), was nominated for Best Show (Comedian's Choice Awards) and was mentioned on BBC Radio 4's The Today Programme, listed in the funniest jokes of the fringe in The Times (x2) and The Telegraph and transferred for a sell-out run at London's Soho Theatre.
---

Situated in what was once the cottages' orchard, the Kids' Area, sponsored by NASUWT, is the perfect place for children to play, explore and have fun. It is filled with lots of activities to keep children of all ages happy and entertained throughout the weekend. 
Friday Open from 12.00 to 19.00
The Marquee: 13.00 – 19.00  DIY painting
Story Tent: 17.30 – 18.30  Bedtime story for all the kids
Village Green:
15.30 – 16.30  Hapa Zome
17.30 – 19.00 Help yourself Circus Skills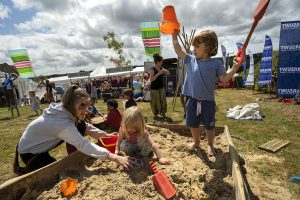 ---
Music
Acoustic Stage
| | |
| --- | --- |
| | Steve Frapwell is a laid back local musician from Dorset who enjoys mixing singing, rapping, looping and acoustic guitar to make nice melodies and tunes. Often putting his own spin and rendition on well known songs and merging songs together into melodies, improvising and free styling every show is different. Usually busking or pub gigging, this is Steve's first festival gig here at the Tolpuddle Martyrs Festival. He hopes we can enjoy the music together and create something special as a community. |
| | |
| --- | --- |
| | Millie Watson is a singer songwriter based in Dorset. She uses her song writing to take the audience on a journey of thought-provoking emotions. Infused with folk, and sprinkled with soul, Millie's songs range from political foot stompers, to emotional ballads which claw at every heart string. |
Ben Reidy is a 17-year old Singer-Songwriter from Dorset. In July 2022, he released his debut album "be safe, goodbye", which has a central focus of acoustic guitar playing and personal lyrics about relationships and mental health.
His music and performances are heavily inspired by acts such as Taylor Swift, Ed Sheeran, The Cure and Arctic Monkeys.
15.45 Maxi Rai
| | |
| --- | --- |
| | Catch this wonderful singer-songwriter force of nature as she mixes guitar, voice and soul to create beautiful anti-folk storytelling. Her songs will make you dance, laugh and have all the feels. |
16.20 Mischa
| | |
| --- | --- |
| | Mischa delivers an energetic and compelling performance with his uplifting, socially charged originals taking you on an exciting voyage laced with messages of peace, love & unity… the revolution starts here! |
DJ tent 
In the Fringe Tent
19.30  Let's All Have A Disco
 
Union activists who love to mix dance music, unions, football and beer. You

may have seen their 'memorable' take over the Friday night dance stage at

Tolpuddle last year. Or you might have caught their DJ slot at SoccerAid

alongside dance legend Paul Oakenfold or entertaining the fanzone as their

resident DJs for West Ham United home matches. If you tour the festivals,

you might have seen them at Shangri-La in Glastonbury, the Isle of Wight

Soul & Reggae weekender and Camp Bestival. They also specialise in

guerrilla gigs at picket lines and union conferences.

DJ Dollymix is an artist and art teacher, currently a member of Artists Union of

England (AUE) and previously NUT.


A decade on from their eponymous LP, East End Trinity have released four studio albums. Without bar codes, without asking the rock gentry for validation. Just making great Rock/punk/groove their own way.
Their trawl of the urban rock soundscape successfully uncovers nuggets of punk fury and streams of gritty realism with a nod to their key influences, Crass, Fugazi, Bad Brains, Buzzcocks Funkadelic and Television, Velvet Underground all delivered with great uniqueness, precision and positive energy.
Dr Splink are a 5 piece performance act coming from the South West. Playing an original blend of ska, reggae, and funky punk.
They have been favourably compared to The Blockheads, Madness, Dr Feelgood and The Stranglers."Dr Splink are one of the most fun bands you will ever see. They are a treasure of the South West music scene" – Andrew Knutt CIC Centre, Taunton.
| | |
| --- | --- |
| | Deux Furieuses are Scottish vocalist/guitarist Ros Cairney and Greek/London drummer Vas Antoniadou. Two rebel soul mates on a mission to comment on the world around them. Their uncompromising politically charged rock was championed by Radio X's John Kennedy whose enthusiasm caught the attention of Frank Turner and led to the band signing to Xtra Mile Recordings. The duo recently released third album Songs From Planet Earth with UK tours supporting US punk band War On Women and label mates Skinny Lister to great reviews. The release of lead single 'Bring Down The Government' led to the resignation of Boris Johnson later that week. Probably. |
| | |
| --- | --- |
| | Rapper, singer, actor, activist, and public speaker Emmanuel Jal overcame grave dangers and adversity growing up to become a world-renowned talent. He escaped life as a Sudanese child soldier and began making music in the early 2000s, cultivating a specific brand of hip-hop that reflected his political and spiritual beliefs. Over the years Jal would collaborate with stars such as Nelly Furtado, Peter Gabriel, and RUN D.M.C.'s Darryl McDaniels, bringing messages of peace and enlightenment to albums like 2008's War Child and 2014's The Key. He also collaborated with his sister Nyaruach on Juno Award-nominated 2018 album Naath. |
---

This year's Radical History School theme is Protest!
The Radical History School runs from Thursday, 13 – Saturday, 16 July.  If you would like to see the programme and costs please click here
Top
---
Talking in Tents

1700 – 1750 
In conversation with… Matthew Collins
Hope not Hate's Matthew Collins, as seen in ITV's The Walk-In played by Stephen Graham, in conversation with his editor, Tim Lezard.
1800 – 1930
Unions winning for working people
The past year has seen the biggest wave of industrial action in this country since 1989. Working people and unions have been rising up against the onslaught of more real cuts to wages, as soaring inflation and the rising cost of living hammers down. Alongside this, we are seeing a deliberate erosion of workers' conditions from employers as well as the current government lead an all-out attack on the fundamental rights of workers to strike. Hear from the unions facing this barrage of attacks on working people and how they are pushing back. Speakers include: Fran Heathcote, PCS President, Justine Mercer, UCU President, ASLEF General Secretary Mick Whelan, Maria Exall, TUC President.