The Festival kicks off midday on Friday as campers arrive in Tolpuddle to experience a weekend for supporters of the labour movement.
NASUWT Kids Area
Radical Cinema
Afternoon Music
Speaking Sessions in the Fringe Tent
Methodist Chapel
DJ Tent
Evening Music
The Peoples' Comedy
---

Situated in what was once the cottages' orchard, the NASUWT Kids Area is the perfect place for children to play, explore and have fun. With lots of activities to keep children of all ages happy and entertained all day long.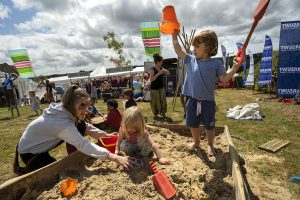 Plotgate crew will help you make your own delicious Pizzas using produce from their organic community supported agriculture farm.  
Woodcraft Folk provide an amazing range of exciting crafts and collaborative games for all ages to enjoy.

Drum It Up bringhigh energy drum circles and rhythm games.
With dizzyingly daft and dangerous stunts, Wolly the clown will amaze and delight children and adults of all ages, afterwards improve your own clowning skills with Wolly's circus skills workshops. 
Have a go at HapaZome an ancient Japanese art of transferring the natural pigments from leaves and flowers onto fabric or paper to create a botanical image by bashing them with a mallet!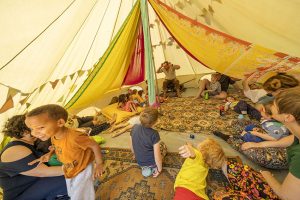 Join The Big Cardboard Build and let your imagination and creativity run wild.  
This year our storyteller Amy Douglas is a word-hoarder, a word-storer, a word-catcher and a word explorer.  She likes hide-and-seek, jumping in puddles, getting muddy, treasure hunts and has a favourite tree where she likes to sit with a book and an apple.You will find her in the bell tent telling her beautiful tales and when she is not around, she very kindly leaves a lovely chill-out space to shelter from the sun. 
The BearCat Swap Shop is bursting with a staggering array of clothes, toys, knick-knacks and lots more. Bring something along to swap to get something new to you or give a donation.

Don't forget to get your face painted for free by the amazingly talented artists from Diamond Faces provided by NASUWT who also sponsor theTolpuddle Kids' Area every year!  
So, come along, have fun, make some noise be part of this year's Kids Area! 
---
Radical Cinema
Short Axe Films throughout the programmeA vintage cinema vehicle will host a range of films. This theme this year will be around war and peace.
Friday July 15th:

Short Axe Films throughout the programme
16.40 – Uncovered: The War on Iraq • 2004 • Dir: Robert Greenwald • 56min
18.30 – War Feels Like War • 2004 • Dir: Esteban Uyarra • 59min
20.20 – Objector • 2019 • Dir: Molly Stuart • 1hr 15min
---
Friday afternoon music

El Borez
EL Borez belongs to a community of musicians and creative souls based in Portland, Dorset. Only leaving the island in times of disaster and necessity, most El Borez performances are conducted at a walking distance from the rhythm guitarist's house. Recording and performing for several years the collective have achieved a continuity of creativity, at odds with their innate laziness. El Borez's latest (self titled) album was written in the midst of lockdown 2021 and, perhaps inevitably, it does contain oblique reference to that period in time alongside other rum, speculative tomfooleries.
https://www.youtube.com/channel/UClzCbmH4OIBm0A8Idc-syzw

Jonah Corren
Hailing from West Dorset, Jonah Corren is a folk singer-songwriter and poet. Created from the catalyst of relocating to Birmingham for university, his debut EP Dreaming and Petty Crime earned comparisons to Nick Drake, Elliot Smith and Joni Mitchell. His spoken word single 'Borderlines', created with rapper and multi-instrumentalist Rowan Sawday and funded by BBC New Creatives, is an interrogation of Corren's own nostalgia, and an exploration of the rift between countryside and city.

Danielle Sharp 
Recently described as 'Wonderfully talented, witty and gifted', Danielle Sharp is a Dorset born, Bristol based Pop Folk singer/songwriter, writing original material about love, life, Donald Trump and everything in-between. Praised for her 'acerbic, erudite wit, warmth, charm and humour' she shares 'her bang-up-to-the-minute take on contemporary life, what really gets-her-goat and how to respond to it all. Fine lyrics delivered perfectly'.
She has written and recorded music for independent theatre and film, and has been a featured musician for Somerset Live, BBC Somerset and Sofar Sounds Frome, Bath, Belfast and Glasgow.

Shannon White 
Shannon White is a upcoming folk punk singer from Poole. Shannon has been a solo musician gigging around Dorset for about three years, playing lots of festivals and bars. Trying to win people's hearts with her political-fuelled songs and singing about what is important to her. She has supported lots of people in the past like Black Water County and Sinful Maggie. Her favourite artists include Bob Dylan, Billy Bragg, Joe Strummer and many more. Shannon is also getting ready with new songs to record a EP in 2022.
 Kipper
Kipper is a singer-songwriter from Wales who has made a home in Dorset. He writes songs about life experiences, songs that mean something and the occasional other. He considers himself as an energetic songwriter, very influenced by Woody Guthrie!
---
Friday in the Fringe Tent
6.00-7.30pm
We demand better – Tolpuddle Martyrs' Festival opening session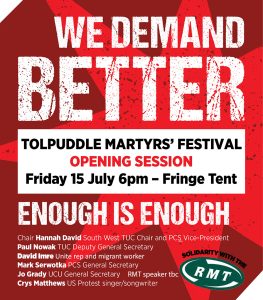 Chair Hannah David, South West TUC Chair & PCS Vice-President
Paul Nowak TUC Deputy General Secretary
Jo Grady UCU General Secretary
Crys Matthews US Protest singer/songwriter
Fran Heathcote PCS President
Steve Leniec Unite
---
Methodist Chapel
7pm
Campaign for Trade Union Freedom and Institute of Employment Rights fringe session
---
Fringe tent becomes the DJ tent
From about 7.30pm
DJ Aretha (aka Aretha Green NEU)
DJ Simon Peter Green (FBU)
DJ Razor (aka Oreleo Du Cran UNISON)
Drastix (aka Andi Bridges PCS)
Dave Blacklist (aka Dave Smith BSG /UCU)
---
Friday evening music in the Martyrs' Marquee 

1900-1930  
Dorset Red

 
Dorset Red are a broad collection of socialist and progressive-inspired people who are developing a repertoire of songs expressive of social and political protest to sing at trade union, anti-racist, environmental and progressive events.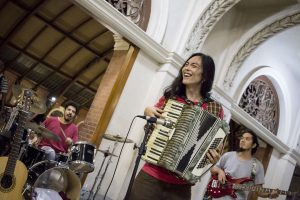 1945-2020  
Theo Mizú and Banda
The best street music band in São Paulo 
https://www.facebook.com/theomizu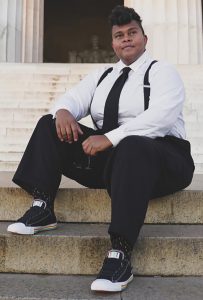 2030-2115  
Crys Matthews

 
American protest singer, Crys Matthews recorded a special performance for the 2021 online Festival. She was so taken with the Tolpuddle story and the festival she was determined to come over in person. We are honoured to have Crys who has been hailed as the next Woody Guthrie. She is among the brightest stars of the new generation of social justice music-makers. A powerful lyricist whose songs of compassionate dissent reflect her lived experience as what she light-heartedly calls "the poster-child for intersectionality,"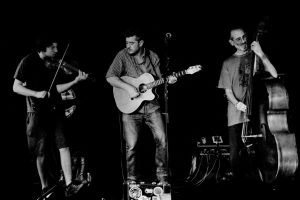 2135-2220  
Jez Hellard and The Djukella Orchestra

 
"Quite simply the band were excellent. Distinctive and innovative alternative folk produced at full throttle by a tight unit who know how to play their instruments and work an audience. If you get the chance go see the band as it is well worth it." – Bob Ford, Wessex Folk Festival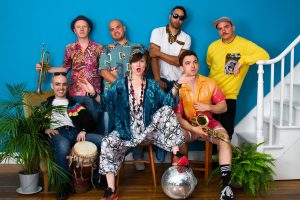 2245-2355  
Cable Street Collective
Music that makes you want to dance your arse off. 
http://cablestreetcollective.co.uk 
---
The People's Comedy